Eddy Vivier Murangwa likes contrasts: He combines worn out Budapest-shoes and artfully torn Jeans with an extravagant jacket that doesn't really harmonize with his dreadlocks sticking out in all directions. He remains confident in all situations – even if he has to add a bit to his income by selling artistically designed paper notebooks on the flea market.
It seems that in general outer circumstances cannot harm his optimistic and gentle nature, although the few what the artist – born in Kinshasa in 1984 and partially grown up in Brussels – tells about his childhood in former Zaire is quite terrifying.
For example: when he looked at a family photo, carbonized at the edges, suddenly the burning down parent's house came to his mind again. But catharsis is not his business and he refuses all further going interpretation of his virtuoso and at the same time very intense paintings: he would only show how – inspired by dreams – the world could also be seen. Even from the last piece of wood, collected at the roadside, he is able to get out some poetry. He only needs a few steps – using quite a simple vocabulary – to draw the viewer into a hallucinogenic sphere. He easily conjures entire universes with subtle ink splashes, optical illusions and few figures.
By Gunnar Luetzow for Art Magazin
Eddy Vivier Murangwa mag Kontraste: Zu ausgelatschten Budapester-Schuhen und kunstvoll zerrissener Jeans trägt er gern ein extravagantes Jackett, das seinerseits nicht unbedingt mit seinen in alle Richtungen abstehenden Dreadlocks harmoniert. Souverän bleibt er indes in jeder Lage – sogar, wenn er sich auf dem Flohmarkt mit künstlerisch gestalteten Notizbüchern etwas dazuverdienen muss.
Generell scheinen äußere Umstände seinem optimistischen und sanftmütigen Wesen nichts anhaben zu können, obwohl das Wenige, was der 1984 in Kinshasa geborene und teils in Brüssel aufgewachsene Künstler von seiner Kindheit im ehemaligen Zaire zu berichten weiß, erschreckt: So kam ihm bei der Betrachtung eines an den Rändern angekokelten Familienfotos Jahre später schlagartig das niederbrennende Elternhaus wieder in Erinnerung. Doch Katharsis ist seine Sache nicht, und weitgehende Interpretationen seiner gleichermaßen virtuosen und intensiven Malerei verweigert er mit dem Hinweis, er zeige nur, wie man, inspiriert von Träumen, die Welt eben auch sehen könne.
Noch aus dem letzten, am Straßenrand eingesammelten Brett vermag er so etwas wie Poesie herauszuholen, wenige Handgriffe genügen ihm, um vermittels eines gar nicht sonderlich komplexen Vokabulars den Betrachter in halluzinogene Sphären zu versetzen. Mit Leichtigkeit zaubert er ganze Universen aus feinen Farbspritzern,
optischen Täuschungen und wenigen Figuren. Geheimnisvolle Handzeichen, Erinnerungen an historische Illustration, rätselhafte Sprachfragmente, selbst verfasste Gedichte und wohldosierter Einsatz von Goldtönen schaffen im Zusammenspiel mit solidem Handwerk schnell einen Hauch mystischer Erzählungen, die sogar den abgerockten Charme der Szenecafés im rauen Ostberliner Bezirk Treptow transzendieren, in denen der Künstler mangels Anschluss an den offiziellen Galeriebetrieb der Hauptstadt gelegentlich ausstellt.
By Gunnar Luetzow for Art Magazin
A Eddy Vivier Murangwa le gustan los contrastes: combina desgastados zapatos estilo Budapest y jeans ingeniosamente rasgados con una chaqueta extravagante que realmente no armoniza con sus rastas que sobresalen en todas direcciones. Mantiene la confianza en todas las situaciones, incluso si tiene que aumentar un poco sus ingresos vendiendo cuadernos de papel con diseños artísticos en el mercadillo.
Por ejemplo: cuando miraba una foto familiar, carbonizada en los bordes, de repente le vino a la mente la casa de los padres en llamas.
Pero la catarsis no es lo suyo y rechaza toda interpretación ulterior de sus pinturas virtuosas y al mismo tiempo muy intensas: sólo quería mostrar cómo, inspirado en los sueños, también se podía ver el mundo. Incluso del último trozo de madera, recogido al borde de la carretera, es capaz de sacar algo de poesía. Solo necesita unos pocos pasos, utilizando un vocabulario bastante simple, para atraer al espectador a una esfera alucinógena. Conjura fácilmente universos enteros con sutiles salpicaduras de tinta, ilusiones ópticas y pocas figuras.
By Gunnar Luetzow for Art Magazin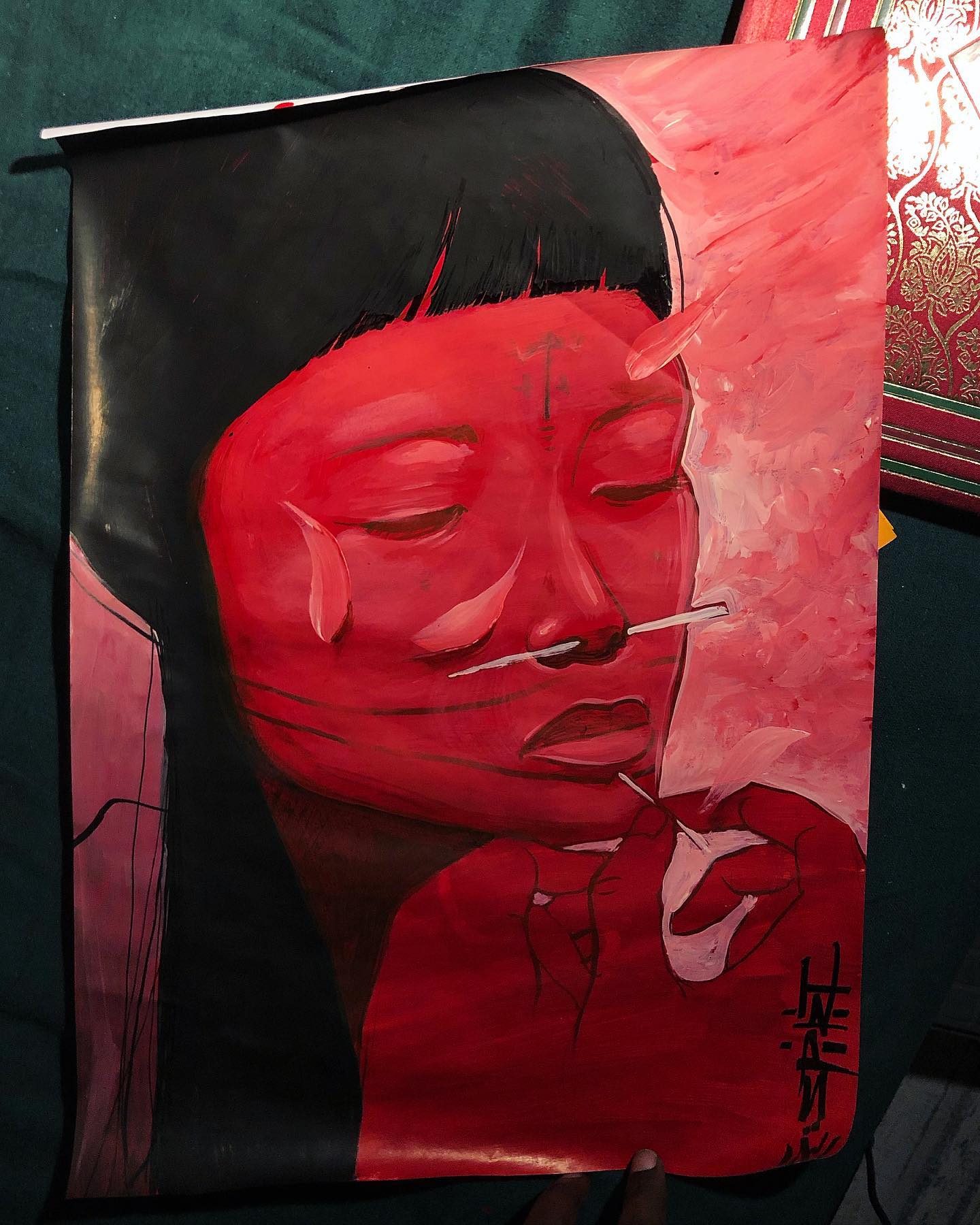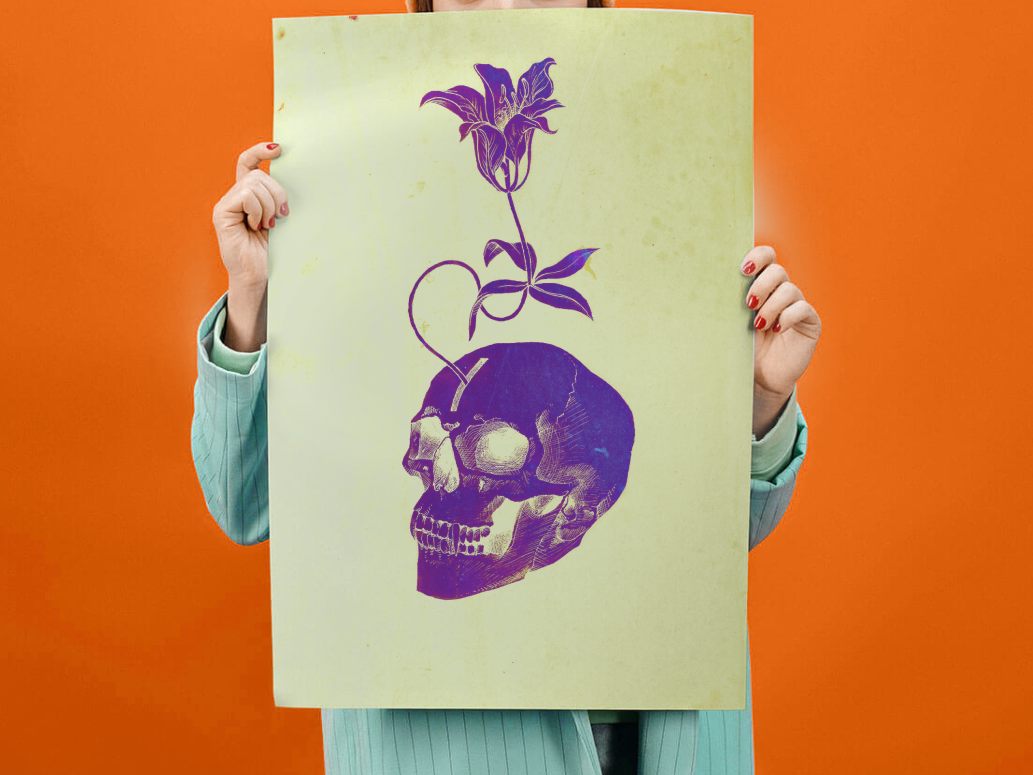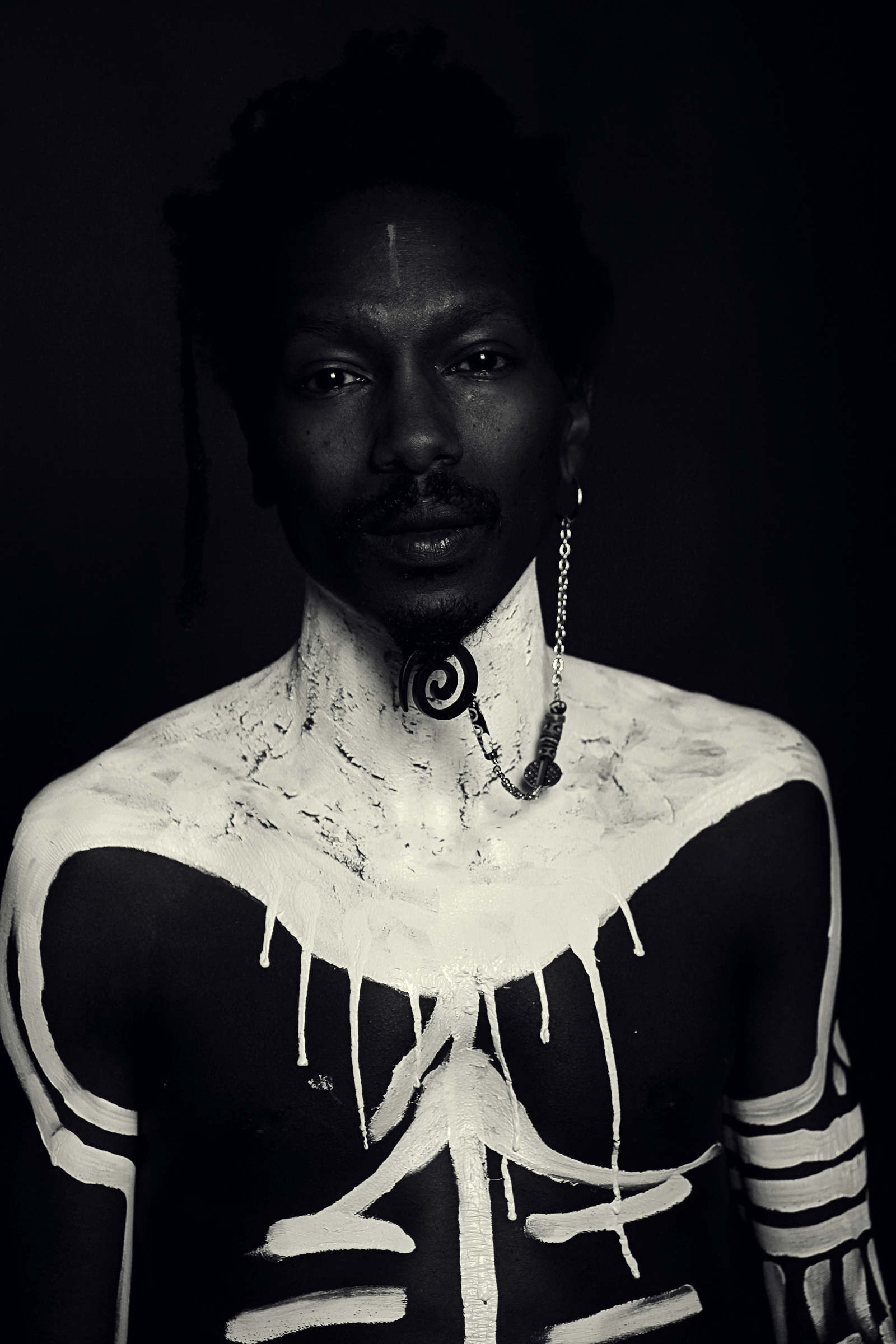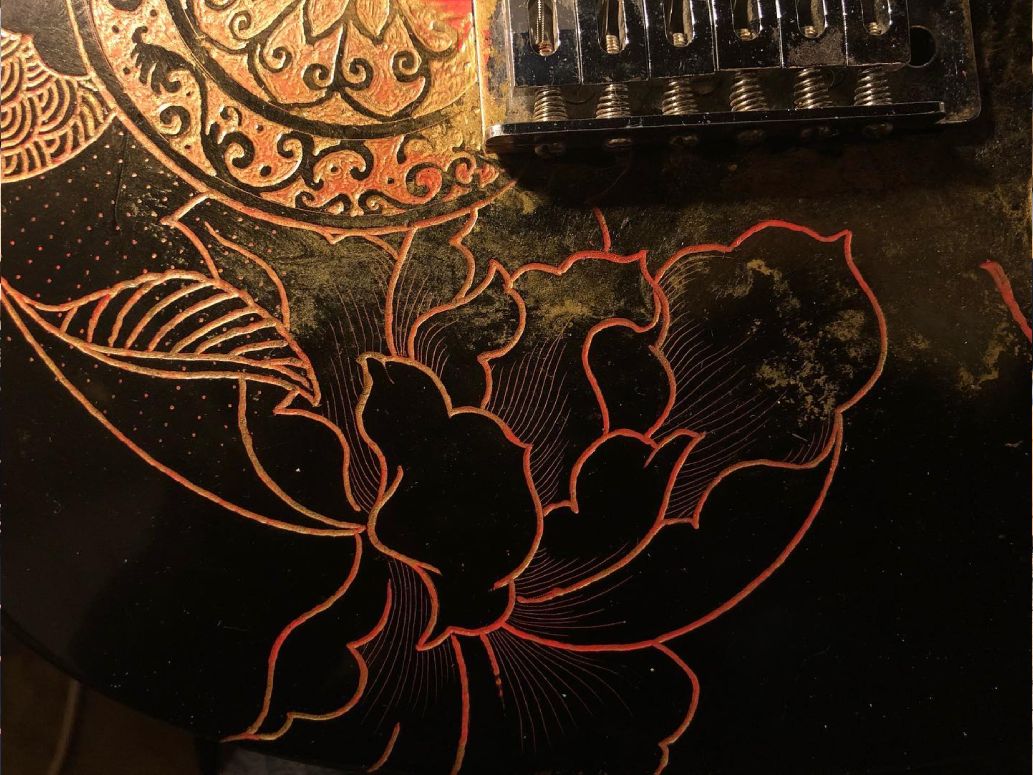 No Copyright
You can copy, modify, distribute and perform all the work made by Eddy Vivier, even for commercial purposes, all without asking permission. Not included: works from other people or collaborations work with other people.

---