"I ALWAYS DREAMED ABOUT HAVING MY NAME AT THE END OF A QUOTE"
Eddy Vivier Murangwa
---
This video merely tells the tale of a shoe that, after meeting the golden shoe, feels incomplete. He can no longer connect to the outside world, and nothing really appeals to him. Life doesn't taste the same.
Eddy Vivier Murangwa likes contrasts: He combines worn out Budapest-shoes and artfully torn Jeans with an extravagant jacket that doesn't really harmonize with his dreadlocks sticking out in all directions. He remains confident in all situations – even if he has to add a bit to his income by selling artistically designed paper notebooks on the flea market.
It seems that in general outer circumstances cannot harm his optimistic and gentle nature, although the few what the artist – born in Kinshasa in 1984 and partially grown up in Brussels – tells about his childhood in former Zaire is quite terrifying.
For example: when he looked at a family photo, carbonized at the edges, suddenly the burning down parent's house came to his mind again. But catharsis is not his business and he refuses all further going interpretation of his virtuoso and at the same time very intense paintings: he would only show how – inspired by dreams – the world could also be seen. Even from the last piece of wood, collected at the roadside, he is able to get out some poetry. He only needs a few steps – using quite a simple vocabulary – to draw the viewer into a hallucinogenic sphere. He easily conjures entire universes with subtle ink splashes, optical illusions and few figures.
By Gunnar Luetzow for Art Magazin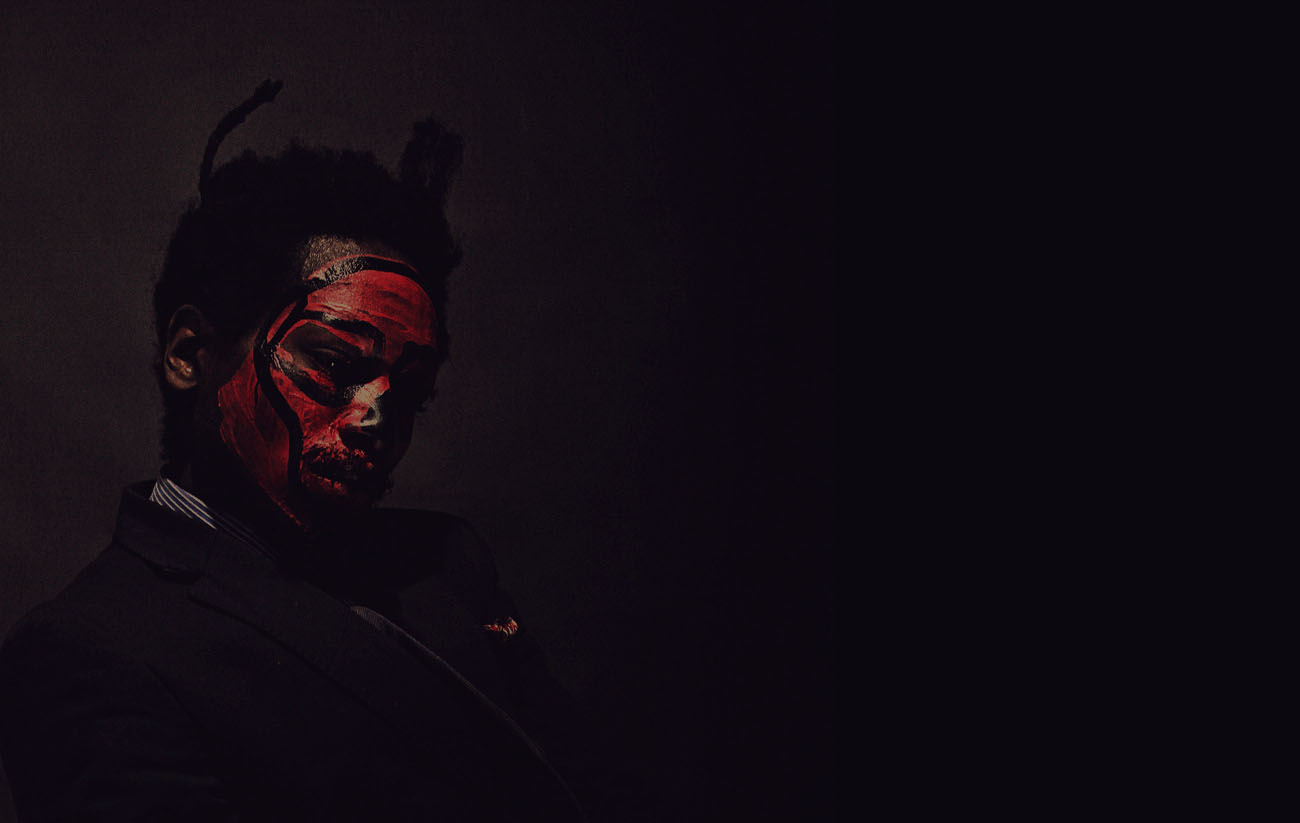 No Copyright
You can copy, modify, distribute and perform all the work made by Eddy Vivier, even for commercial purposes, all without asking permission.
Not included: works from other people or collaborations's work with other artists.