Let's make a book together
---
some poems
---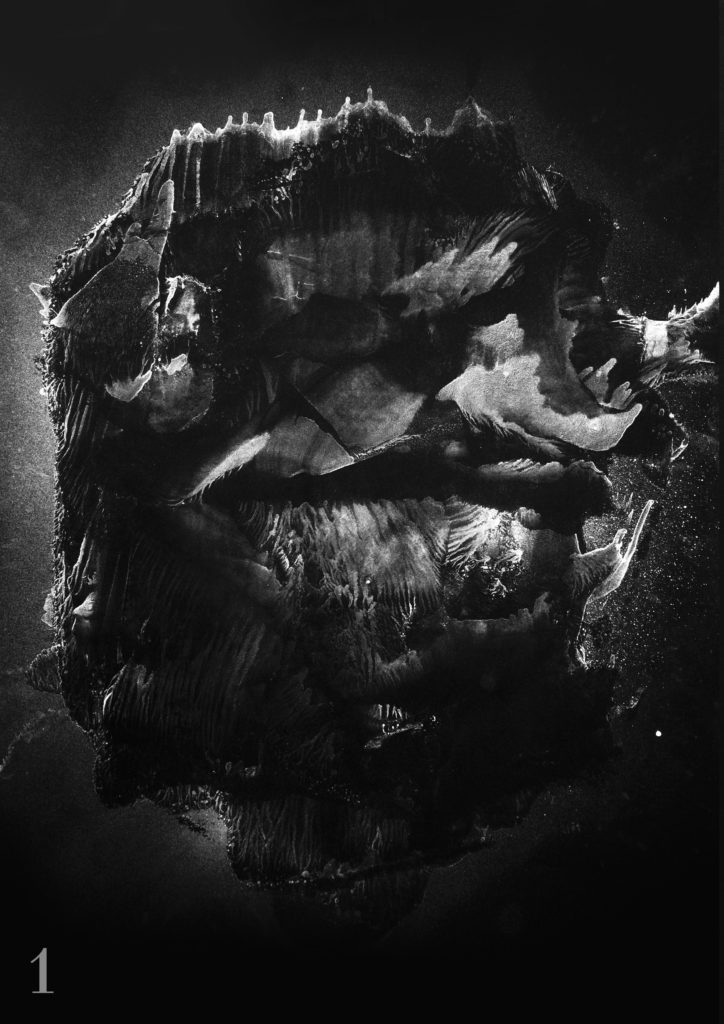 Coral waves rise and raise,
Water rushing from a cave…
From aside splashes and sprays
In its bold ways, mist in praise…

Melancholic cold melody, a miss prays :
A mermaid, who weeps on her fate
Stacked between odd realities, free of faith
Washed, smashed on the old land of fake
Watches from her damp secret depths, the maid
Wonders, what for is she made ?

A ship, suddenly appears in the storm,
The rain rushing everywhere from,
Covered in algae, like her, ocean born
But fighting fierce, without trace of mourn !

She forgets her salty tears and her sweet fears
To mix with the salt waters, as the dear
Slides back in the sea to go see…
Witnesses the men that, with strength and glee
Hold on tight on the ropes that hold on those wind-sheets
That the wind deploys against them, again and again

Until finally a lightning rips, the sail is broken !
And in the movement, all of a sudden
Falls in the waves one man,
Almost silent in the stormy rain…

She rushes towards him and waves
His short hair raising with the waves
His beard moving like algaes
His eyes shut tight in the tide…
She feels something is not right
Grabs him, she guides him high,
Easily, underwater, he's so light,
All the way up to the seaside.
He coughs out water and opens his eyes
To look back at her, dark but so bright…

The seaman and the mermaid now might
Make secret love in the dead of the night
By Mayra
---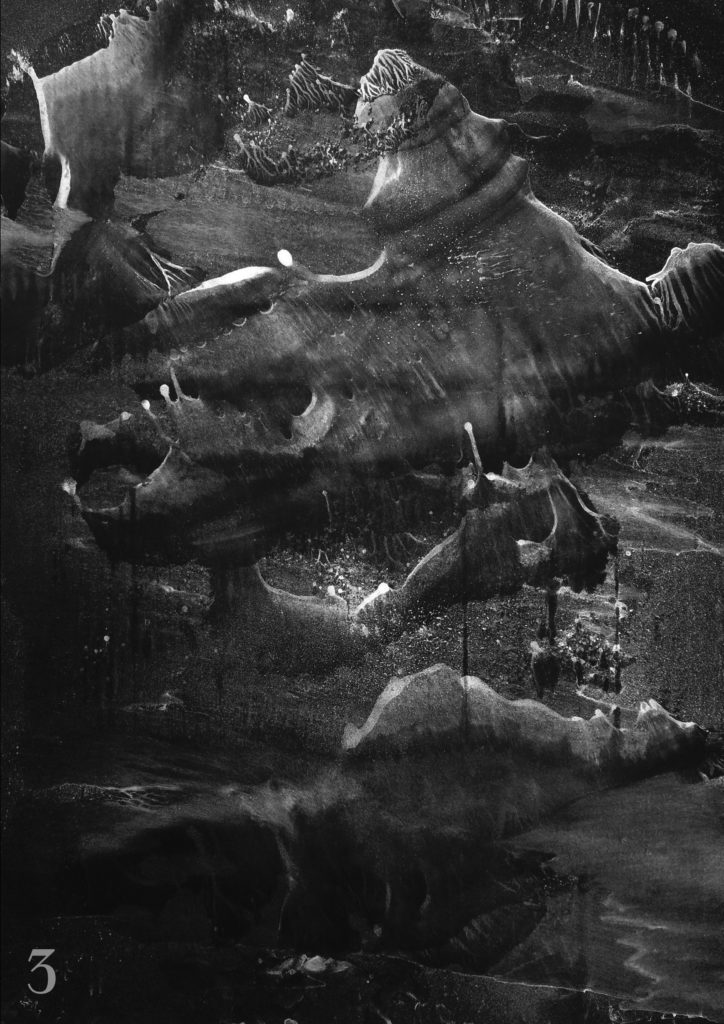 Goûte hier
La pluie goutte comme de la peinture
Qui transcende la réflexion transparente
Du ciel de cendre
De la ville vide de sens –
Dès qu'elle s'élève et se lance
Elle se lasse et s'épanche
Retombe, se condense et recommence
Sans une seconde pour que les plaies se pansent :
Ne pensant qu'à sa propre panse
Les animaux ne sont plus que des peaux
Que de la viande s'ils ne font pas les beaux
Les personnes ne sont plus que des pots
Peinturlurés, car allure et parure n'en font rire que peu
On crache sur les idéaux comme sur les hideux
Dans l'ombre, le chaos sombre ambitionne au mieux
Tout le monde veut paraître heureux
Pas être
Au plafond la lumière dégoûte
Au plus profond, nous couvre de doutes
Car au fond, somme toute
Nous ne sommes qu'une goutte
Et on recommence encore, en boucle
Jusqu'à la mort qu'on redoute
By Mayra
---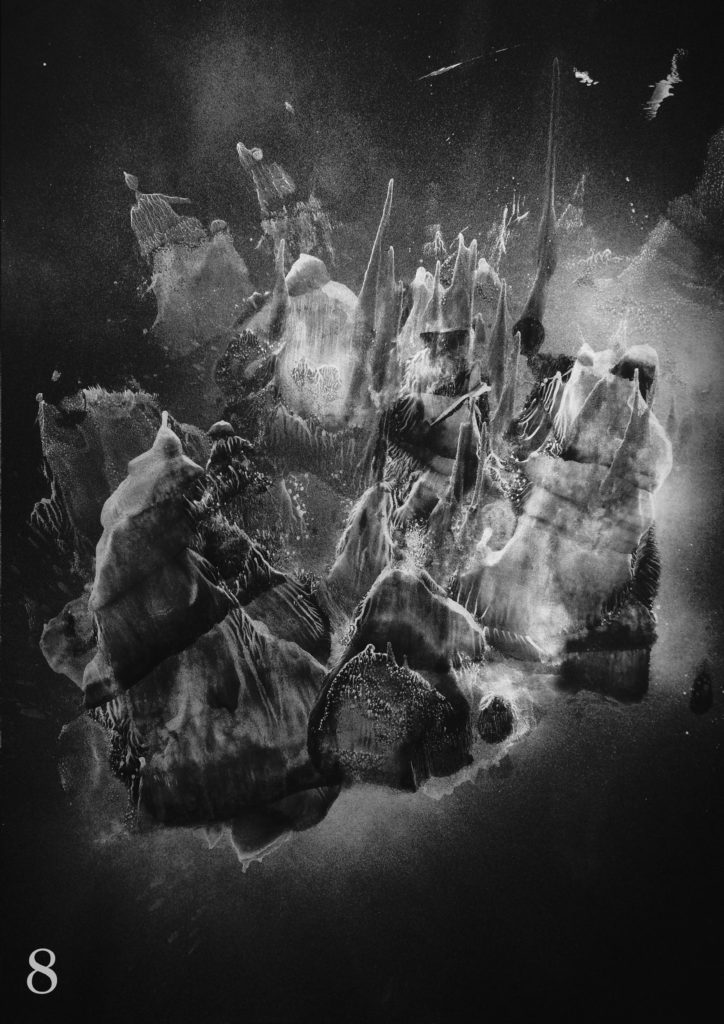 Behind his mask and his mustache
Is his secret chaotic stash
Where love, despair, cash
Ideas and fears hatch
Spikes of hatred attack
Because he felt your remark
Was unfair to his part
And he retreats in is heart
From this bloody battle field
Rise the most secret of his guilt
Don't judge him over this lil' deal
Forgive, and he'll share his feels
In the shadowy ghosts of these hills
There is fear, here's the bill :
If you add acceptation it will
Give peace. It will.
By Mayra
---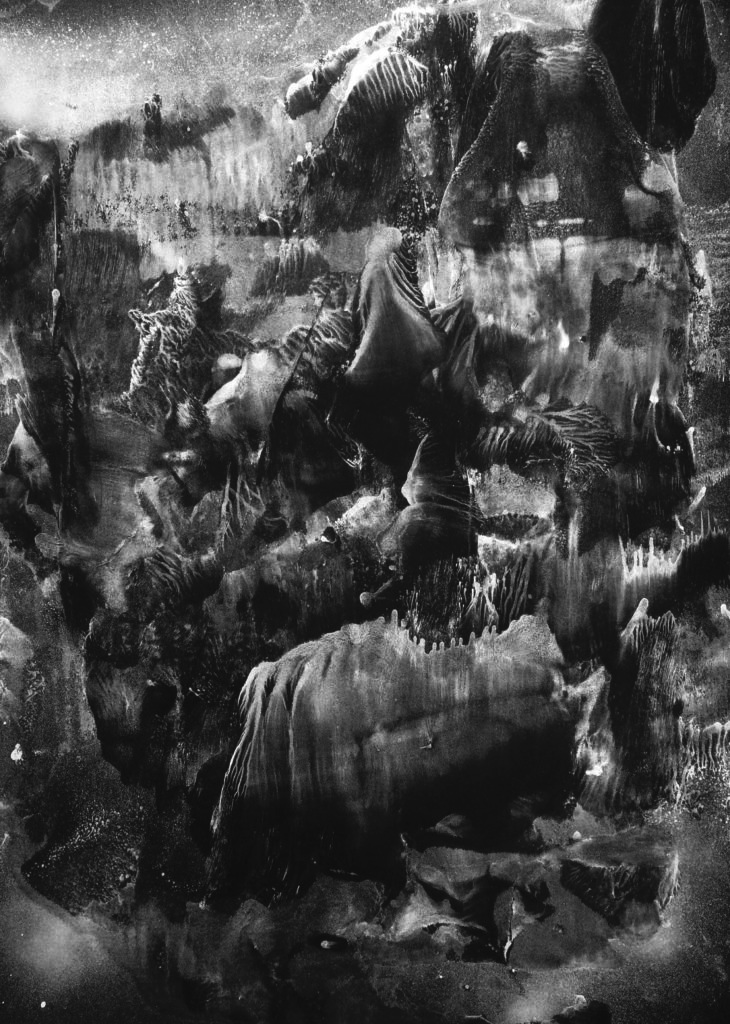 The adventure of a soul is never lost
Always interlaced with the whole, it must at all cost
Everything is meaningful to the most
From your childhood love to a strand of moss
This is a whole universe we are part of, as dusts…
That goes far beyond the reach of our conscious
See it like an infinitely intricate pattern, ambitious
Each and every one being is a strand of it all, so be cautious
Feel every raindrop
Care for every one's touch
They mean much
More than words push
And as you do, your path is followed
In any possible way you borrowed
Maybe it seems like a chaotic crowd
But you're reaching up to the star world
By Mayra
Choisissez une image et imprimez la ( en format A4 ) et quand vous avez fini votre texte envoyez le moi, par mail ( info@laluneauxmillevisages.art ) avec le numero de l'image choisie. Vous pouvez aussi scanner votre texte et m'envoyer l'image, avec votre texte manuscrit. Peu importe les fautes d'orthographes; vous devez quand même preciser si vous vouez une correction. Votre nom, prenom et quelques informations sur vous.
Scegli un'immagine e stampala (in formato A4) e quando hai finito il testo inviamelo, per posta (info@laluneauxmillevisages.art) con il numero dell'immagine scelta. Puoi anche scansionare il tuo testo e inviarmi l'immagine, insieme al testo scritto a mano. Non importa quali errori di ortografia; devi ancora specificare se vuoi una correzione. Il tuo nome, nome e alcune informazioni su di te.